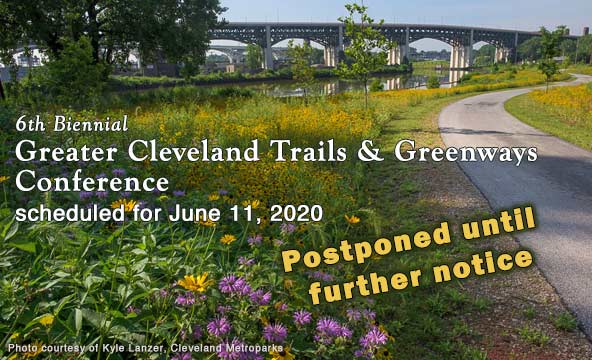 Trails & Greenways: Connecting Recreation and Transportation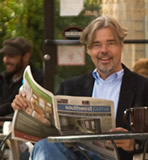 Jay Walljasper, keynote speaker
Recognizing the value of trails and greenways as pathways to healthy and successful communities, decision makers, planners and practitioners, and trail advocates from around Greater Cleveland gathered on June 2nd, 2016 in Brecksville, Ohio to share ideas, discover new tools, and set the stage to transform plans and concepts into successfully completed projects.
With a chorus of cicadas
in the background, Jay
Walljasper speaks from
Brecksville:
YouTube Pt. 1
YouTube Pt. 2


Building on feedback from successful past Conferences, this 4th biennial event included expert speakers, topic panels, peer learning, open discussions, and networking opportunities. Featured was Jay Walljasper, popular speaker, award-winning writer and community consultant (jaywalljasper.com)
Thank you to all the sponsors, presenters, and attendees for making this another successful Conference. See you again in 2018! (We're always pleased to hear from you. Please contact us anytime.)
Conference proceedings will be posted soon!
2016 Trails & Programs Showcase
Included in the Conference, was the 2016 Trails & Programs Showcase. 36 outstanding trail projects and creative trail programming in seven counties were put in the spotlight. Learn more in Showcase.
Media coverage:
Summit Metro Parks' Freedom Trail, Barberton's Magic Mile win top trail awards by Bob Downing, Ohio.com/Akron Beacon Journal, Jun 3, 2016.